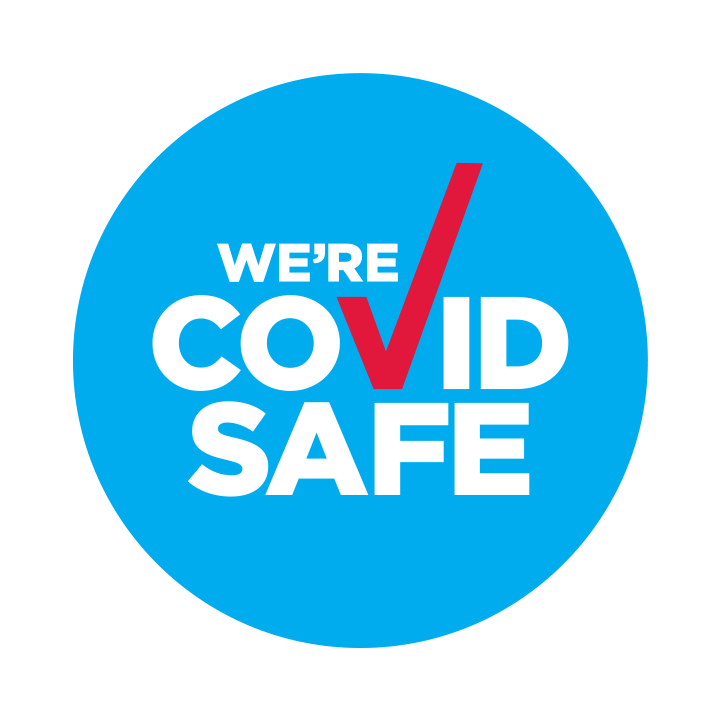 Welcome
It's great to have you join with us today for our online service of worship. We trust that the Lord will minister to you as you worship Him today.
If you are new to this format, the idea is to progressively scroll down this page and join with us as we worship our God together.
Click here for more details (opens in a new tab).

We meet in person each Sunday at 10am and we endeavour to get the online version available by 3pm the same day. If you are in Sydney Australia we would love for you to join with us in person if you are comfortable in doing that at this time.
We meet at 23 Conder St Burwood NSW.
Communion next Sunday
Next Sunday we will be celebrating the Lords Supper together while apart. Please remember to gather the elements for communion, some bread / cracker / biscuit to represent Christ's body that was broken for us and juice to represent the blood shed to pay the penalty for our sins.
Sharing Service
On 16th of August, we are planing to have a sharing service. It is an opportunity to encourage one another with a testimony of God's goodness, share about something God has taught you in the recent times. Please contact Pastor Dilan if you would like the opportunity to share what God has bee doing.
Annual General Meeting
The AGM for the church will be held on Sunday, 30 August following the morning service. If you are not able to attend, you can still be part of the meeting by using Zoom. Details will be forwarded closer to the time.
Food bank
There is an ongoing need for food both for folk within our fellowship and also the wider community around us. Donations of non-perishable food can be dropped off at the church on Sunday morning or at the manse or contact Pastor Dilan.
Offering
As we resume face to face meetings, we encourage regular members of the congregation, both face to face and online, to support the work of the church through electronic funds transfer (eft) of your tithes and offerings to the church bank account or via iGive. If you don't have access to an eft arrangement and would like to contribute to the church, please speak to Pastor Dilan or the treasurer.

If you are new to our church there is no expectation of you giving, but should you choose to do so it would be gratefully received.

You can now give anonymously through iGive.
Details are at the bottom of this page.
Joy in boundaries…
There is joy in boundaries but we don't like boundaries. They are inconvenient, restrictive and it's definitely not fun. In a Covid normal world we will have to get used to living with boundaries and restrictions. What happened in Victoria shows the devastating results of crossing those boundaries. But healthy boundaries are there to keep us safe and to give us joy. Sometimes we look at the word of God and find all sorts of boundaries, don't we? Take the Ten commandments for an example. Here, God in his infinite wisdom, has set boundaries around worship, marriage, family life, friendship and business etc. I am sure, people would have felt these so restrictive and inconvenient; they may have complained and argued; and ultimately they openly rebelled and disobeyed. They crossed the boundary lines. The Result – Joyless slavery and great distress (Nehemiah 9:36-37). We must remember, that the purpose of God's word is not to kill our joy but to give us lasting joy. This joy is found when we stay within the boundaries set by our all wise, all knowing and all loving God. So, next time, when we feel like crossing a boundary set by God, let us ask "is it worth it"?

Pastor Dilan Jayasinghe
Welcome and call to worship
Our first song is "Crown Him with many crowns". Please click the play button to watch the clip and join your voice in singing when the song begins.
Announcements and
Pastoral prayer
Please now join us in our second song "My hope rests firm in Jesus Christ". For this song please start the video as previously explained and then join in with the words included on this page below the video link. Note that the song starts with a soloist singing the first verse and this verse is repeated once the musicians join in. You are welcome to join in at any time.
My hope rests firm on Jesus Christ

My hope rests firm on Jesus Christ,
He is my only plea.
Though all the world should point and scorn,
His ransom leaves me free;
His ransom leaves me free.
My hope sustains me as I strive
And strain towards the goal;
Though still I stumble into sin,
His death paid for it all;
His death paid for it all.
My hope provides me with a spur
To help me run this race:
I know my tears will turn to joy
The day I see his face;
The day I see his face.
My hope is to be with my Lord,
To know as I am known;
To serve Him gladly all my days
In praise before His throne;
In praise before His throne.
Words and music by Keith Getty and Richard Creighton
© 2001 Kingsway's Thankyou Music/MCPS
Used by permission CCL Licence No. 43891
Bible reading – Nehemiah 9:32-37 and 10:36-39
Sermon – A Time to put the house in order – Pastor Dilan
The final song for today is "I approach the throne of glory (Good and gracious King)". Please click the play button to watch the clip and join your voice in singing when the song begins.
iGive Details
You can also give from this link by moving your mouse over the purple Tithes and Offerings "campaign" .