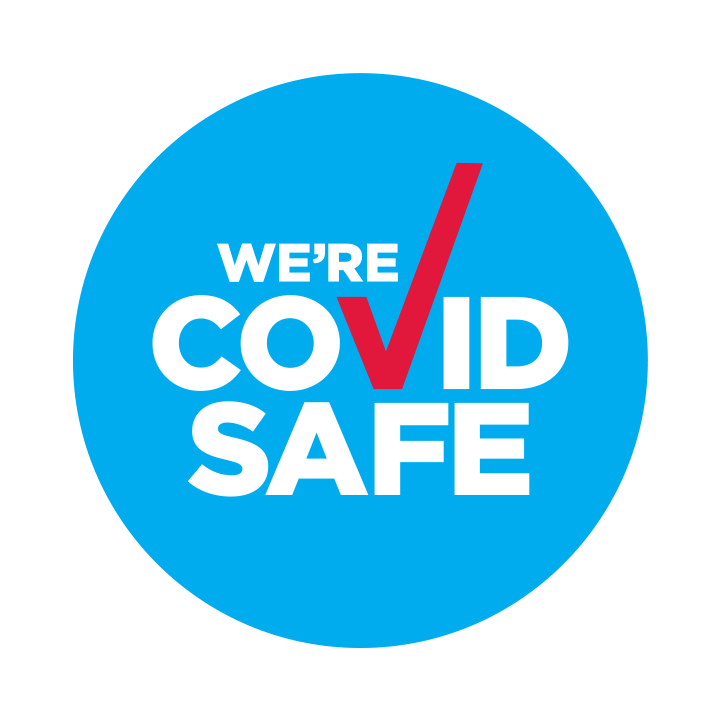 Today's message
Today pastor Dilan brought a special message to a grieving church. Last Monday our brother Tony Oyeduntan was suddenly called home to be with his Saviour. We grieve together with his family as we comfort one another, but this grieving is with hope in Christ Jesus.
Welcome
It's great to have you join with us today for our online service of worship. We trust that the Lord will minister to you as you worship Him today.
If you are new to this format, the idea is to progressively scroll down this page and join with us as we worship our God together.
Click here for more details (opens in a new tab).

We meet in person each Sunday at 10am and we endeavour to get the online version available by 3pm the same day. If you are in Sydney Australia we would love for you to join with us in person if you are comfortable in doing that at this time.
We meet at 23 Conder St Burwood NSW.
Pastor's Probe
We love because He first loved us.
It has been a difficult week for all of us. I pray that you continue to find God's grace as you grieve the passing of our dear brother Tony. Thank you for everyone who came out yesterday to support the family. (If you are interested in watching the service for the celebration of Tony's life, please click this link it should open in a new tab).

Today many will take time to celebrate valentine's day. Red roses, romantic gestures, gifts will be exchanged as an expression and in appreciation of love. As Christians, we can love deeply, sincerely and from the heart because our God not only told us how much he loved us but he showed his love on a cross. 1 John 4:19 says, we love because he first loved us.

However, as we have been experiencing this week, one of the prices of great love is deep grief. Along with Ester, David and Juliana we have been grieving the loss of our brother Tony. Tony loved us and we loved Tony. It will be difficult to fill that vacuum.

In some ways grief is even greater and more painful for Christians because God's love and grace for us has softened our hearts to the point we care and love more. So, the pain of death is even more excruciating. Pain and grief will be part of deep love. But let's resolve to keep loving one another with the same love Christ had for us.

Jesus said, by our love people will know we are Jesus' disciples (John 13:35).

May the God of comfort, comfort you in all your difficult seasons.
Look after one another.

Pastor Dilan Jayasinghe
February preaching
Pastor Dilan will be on annual leave from 15-Feb-21 till 2-Mar-21. In his absence please contact Paul Holding for any pastoral matters.

During Pastor Dilan's absence, we will have the privilege of sitting under the following people.
21-Feb-21 – Kel Willis
28-Feb-21 – Rev Vivian Grice

Anyone for tennis?
Baptist Community Church Tennis is on again! An afternoon full of enjoyment.. All equipment supplied.
Venue: Croydon Tennis Centre
Sunday 14th March 3.50 pm – 6.00 pm
If you are interested please let Bruce know as the booking needs to be confirmed. All welcome.
bruce_lumby@hotmail.com
Ph 0425284668
Welcome and call to worship
Our first song is "My hope rests firm in Jesus Christ". Please click the play button to watch the clip and and then join in with the words included on this page below the video link. Note that the song starts with a soloist singing the first verse and this verse is repeated once the musicians join in. You are welcome to join in at any time.
My hope rests firm on Jesus Christ

My hope rests firm on Jesus Christ,
He is my only plea.
Though all the world should point and scorn,
His ransom leaves me free;
His ransom leaves me free.
My hope sustains me as I strive
And strain towards the goal;
Though still I stumble into sin,
His death paid for it all;
His death paid for it all.
My hope provides me with a spur
To help me run this race:
I know my tears will turn to joy
The day I see his face;
The day I see his face.
My hope is to be with my Lord,
To know as I am known;
To serve Him gladly all my days
In praise before His throne;
In praise before His throne.
Words and music by Keith Getty and Richard Creighton
© 2001 Kingsway's Thankyou Music/MCPS
Used by permission CCL Licence No. 43891
Prayers and sharing time
Please join us now in our second song "In Christ alone". Please click the play button to watch the clip and join your voice in singing when the song begins.
Reading: John 11: 17-44
Sermon: Grieving with hope – Dilan Jeyasinghe
(YouTube has a habit of sometimes starting a few minutes into the video. If this happens please rewind the video when you start)
The final song for today is "Mighty to save". Please click the play button to watch the clip and join your voice in singing when the song begins.
Food bank
The Food Bank continues to operate during this COVID season. Thank you to all who have contributed to the Food Bank and to those who have contributed financially to help people affected by CoVID-19. There is an ongoing need for food both for folk within our fellowship and also the wider community around us.
Items needed include:
Food:
Long life milk, pasta & pasta sauce, rice & coucous; Harvest meals (tinned), meals in a box (e.g. Sun rise), spreads peanut butter, jam, tinned food (corned beef, SPAM, tuna, sardines, corn, fruit, soup), snacks (sweet and savoury biscuits, chips, wafers, chocolate); coffee, tea, Milo, sugar, salt, cooking oil.
Health items:
Shampoo & conditioner, toilet paper, disposable razor, sanitary pads, bars of soap, toothbrush & toothpaste, hand sanitiser, moisturiser. Cleaning items: Laundry power, dishwashing liquid, chux/sponges/scourers etc

Donations can be left at Dilan and Faustine's place or brought to the church.
Offering
As we resume face to face meetings, we encourage regular members of the congregation, both face to face and online, to support the work of the church through electronic funds transfer (eft) of your tithes and offerings to the church bank account or via iGive. If you don't have access to an eft arrangement and would like to contribute to the church, please speak to Pastor Dilan or the treasurer.

If you are new to our church there is no expectation of you giving, but should you choose to do so it would be gratefully received.

You can now give anonymously through iGive.
Details are at the bottom of this page.
iGive Details
You can also give from this link by moving your mouse over the purple Tithes and Offerings "campaign" .