Welcome
It's great to have you join with us today for our online service of worship. We trust that the Lord will minister to you as you worship Him today.
If you are new to this format, the idea is to progressively scroll down this page and join with us as we worship our God together.
Click here for more details (opens in a new tab).
Communion today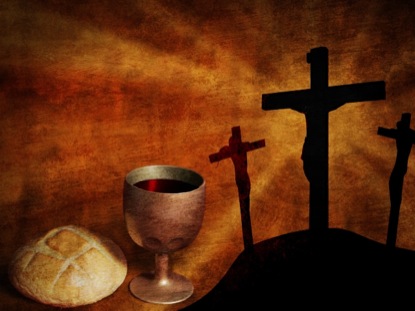 Today we will be celebrating the Lord's Supper together while apart. If you haven't yet done so, now would be a good time to gather the elements for communion, some bread / cracker / biscuit to represent Christ's body that was broken for us and some juice to represent the blood shed to pay the penalty for our sins.
Food bank
There is an ongoing need for food both for folk within our fellowship and also the wider community around us. Donations of non-perishable food can be dropped off at the manse or contact Pastor Dilan.
Next Sunday
Church family Zoom get together
Next Sunday evening at 7:30pm we have another opportunity to meet together online to chat, read the bible and pray for one another.
(Details are in the BCCB online bulletin email sent yesterday.)
Welcome and call to worship
including our first song
Offering
As we resume face to face meetings, we encourage regular members of the congregation, both face to face and online, to support the work of the church through electronic funds transfer (eft) of your tithes and offerings to the church bank account or via iGive. If you don't have access to an eft arrangement and would like to contribute to the church, please speak to Pastor Dilan or the treasurer.

If you are new to our church there is no expectation of you giving, but should you choose to do so it would be gratefully received.

You can now give anonymously through iGive.
Details are at the bottom of this page.
Our second song today is "Shine Jesus Shine". Please click the play button to watch the clip and join your voice in singing when the song begins.
Weep and pray
Would you weep and pray?

His legs gave way, knees buckled up, he felt everything around him spinning, he looked for a seat, he couldn't stand, he forgot who he was or where he was or who was watching him. Nehemiah the influential man, a real man in the palace of a powerful king, wept and prayed. (Nehemiah 1-4)

What made Nehemiah weep? The picture of the city walls broken down. The smell of burnt down city gates. The sound of torment, ridicule over his people. A people living without hope and peace. The shame of his people. The sins of his people. His own sin. Rape. Slavery. Poverty. War. Injustice. Selfishness. God's name being mocked. The shoddy worship of God. Lack of godly leaders. His own ignorance of what is happening.

In short, seeing God weep, made Nehemiah weep and pray.

It's no secret; our world is in a mess, no different to the time of Nehemiah. Bushfires, floods, earth quakes, the pandemic, racial tensions are just tiny parts of this mess. Our God who sits enthroned in heaven – who sees everything, weeps (Genesis 6:5-6). Hearing and seeing (and perhaps experiencing) what is happening around the world today, would you – who worship the God of heaven, who weeps – weep and pray?

Pastor Dilan Jayasinghe
Ezra – Nehemiah Overview
This will be referred to during the sermon
Prayer
Bible reading – Nehemiah 1
Sermon – Drawing near to God – Pastor Dilan Jayasinghe
Communion
The final song for today is "Be Unto Your Name". Please click the play button to watch the clip and join your voice in singing when the song begins.
iGive Details
You can also give from this link by moving your mouse over the purple Tithes and Offerings "campaign" .