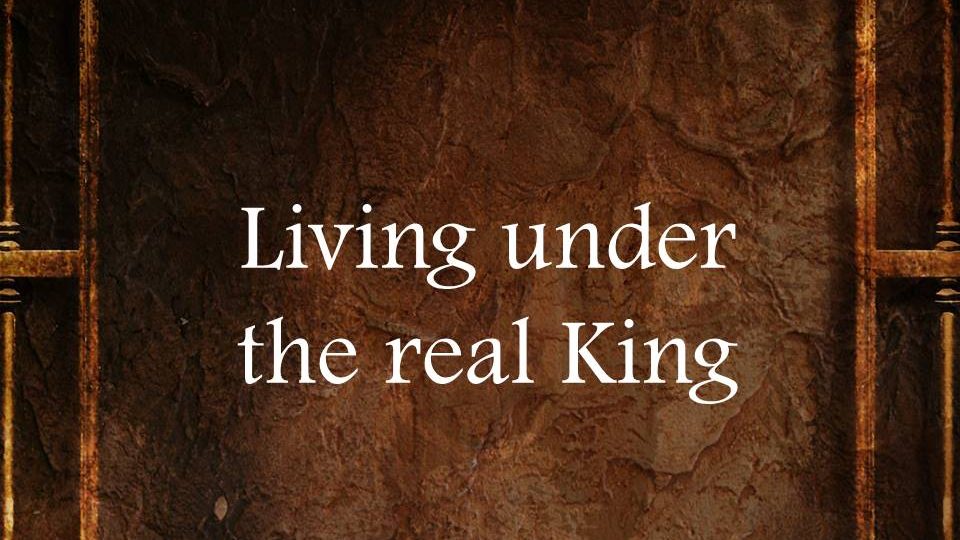 Welcome
It's great to have you join with us for our online worship service. We trust that the Lord will minister to you as you worship Him today.
To take part, scroll down this page and engage with the various elements.
Click here for more details (opens in a new tab)
Today Pastor Dilan brought us the message "Godly Truths in a Godless Text" from 1 Samuel 27, continuing our sermon series "Living under the real King" from the Old Testament book 1 Samuel.
Note: Communion Later Today
Today we invite you to celebrate the Lord's Supper. Now would be a good time to gather the elements for communion if you haven't already. You'll need some bread to represent Christ's body that was broken for us and some juice to represent the blood shed to pay the penalty for our sins.
Pastor's Probe
Perfect Time
Sadly, due to COVID restrictions the church decided to postpone the weekend away for this year. My cousin had to postpone their wedding by 4 months. Faustine and I personally have decided it is not worth the trouble planning a trip to Sri Lanka to visit our parents. As we reluctantly delay and reschedule or put our lives on hold, we hope and wait for everything to be perfect and safe – soon.

The Bible, tells us the story of God waiting for the right time to send his son Jesus to our world. Paul writes "When the right time came, God sent his Son, born of a woman, subject to the law" (Galatians 4:4). But he further writes that the right time was not when we were ready, perfect and sinless – "For at just the right time, while we were still powerless, Christ died for the ungodly" (Romans 5:6).

Someone shared this week of how he met Jesus back in 2003 but it took another 12 years for him to become a Christian (have a relationship Jesus) – when his life was falling apart.

Are times messy and not perfect? Perhaps this is the perfect time for God to do his perfect work.

Pastor Dilan Jayasinghe
---
Worship
Our first song is "Come People of the Risen King". Please click the play button to watch the clip and join your voice in singing when the song begins.
Our second song today is "Ancient Words".
Bible Reading, Sermon & Communion
1 Samuel 27 – Godly Truths from a Godless Text
Worship
The final song for today is "The Wondrous Cross".
---
Announcements
Food bank
The Food Bank continues to operate during this COVID season. See more about the food bank, including how to donate.
Offering
While we cannot accept cash offerings at the moment, we still encourage regular attendees to consider how they can financially support the work of the church. See more on how to give to BCCB.