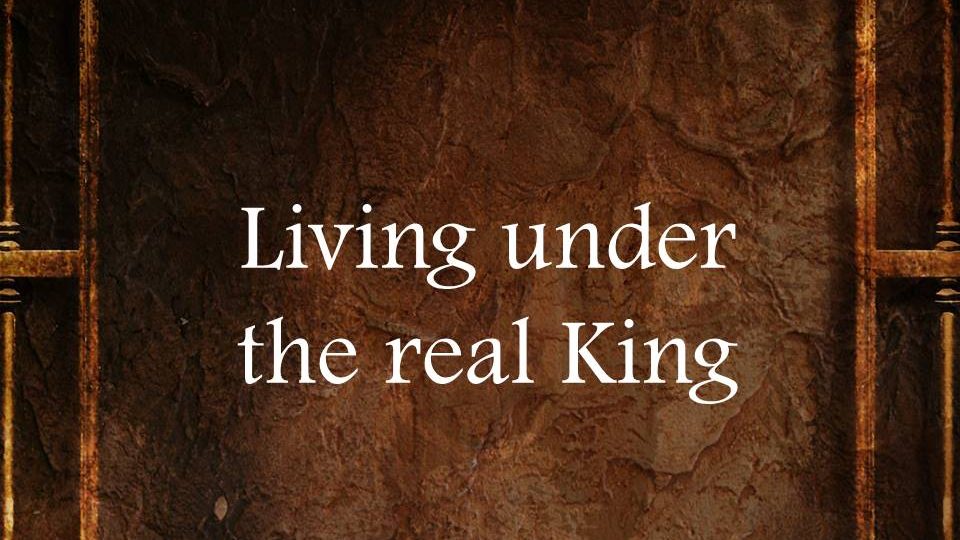 Welcome
It's great to have you join with us for our online worship service. We trust that the Lord will minister to you as you worship Him today.
To take part, scroll down this page and engage with the various elements.
Click here for more details (opens in a new tab)
Today our Senior Pastor Dilan Jayasinghe brought us the message "Seeing the Real Deliverer" from 1 Samuel 29.
Pastor's Probe
Time to celebrate
A couple of weeks ago, when the 3-year-old, non-verbal A. J Alfalak went missing, hundreds of family and friends, Police, SES and even strangers joined the search team. When A.J was found unharmed after exhausting three days, everyone involved in the search were overjoyed. There were screams of relief, tears of joy and scenes of wild celebration.

In Luke 15 Jesus told three 'Lost and found' parables – the lost sheep, the lost coin and the lost son. After a strenuous search when the lost was found, the searcher joyfully invited family and friends to join in celebration.

In these parables, Jesus points us to the tremendous joy God has when a person becomes part of his kingdom. He invites his angels in heaven to join in the celebration because the lost have been found.

However, not just the angels in heaven, God invites his people too to join in the celebration. He does that by first involving us in his search operation – praying for the lost, sharing the good news of Jesus, going to the lost, loving and caring for them.

As they come to a relationship with Jesus we can truly celebrate with God because we have been part of the search team.

Pastor Dilan Jayasinghe
---
Worship
Our first song is "Behold Our God". Please click the play button to watch the clip and join your voice in singing when the song begins.
Our second song today is "To God Be the Glory".
Bible Reading & Sermon
1 Samuel 29 – Seeing the Real Deliverer – Dilan Jayasinghe
Worship
The final song for today is "Good and Gracious King".
---
Announcements
Food bank
The Food Bank continues to operate during this COVID season. See more about the food bank, including how to donate.
Offering
While we cannot accept cash offerings at the moment, we still encourage regular attendees to consider how they can financially support the work of the church. See more on how to give to BCCB.