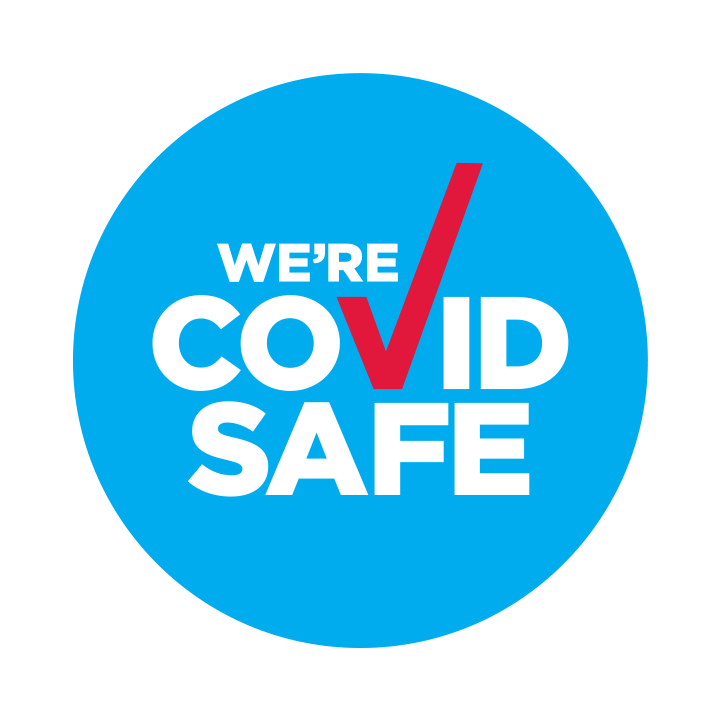 Welcome
It's great to have you join with us today for our online service of worship. We trust that the Lord will minister to you as you worship Him today.
If you are new to this format, the idea is to progressively scroll down this page and join with us as we worship our God together.
Click here for more details (opens in a new tab).

We meet in person each Sunday at 10am and we endeavour to get the online version available by 3pm the same day. If you are in Sydney Australia we would love for you to join with us in person if you are comfortable in doing that at this time.
We meet at 23 Conder St Burwood NSW.
Morning tea and mingling
We will continue to not have morning tea after our morning service for the month of October.
While we are not allowed to mingle after church in the church, perhaps you could invite some people home or join with them for lunch at a café or a restaurant.
English classes have resumed
After a considerable break due to COVID-19, English classes resumed last Wednesday 10am-noon. Tom is teaching the class and Ellen is assisting. Please pray for this ministry.
Visiting speakers for October
The Pastor is taking a break from preaching this month to concentrate on his studies. This week Pastor Dilan is leading the service and Tim Burns will be expounding on Acts 2: 42-47 – Five facets of a healthy Church.

Tim Burns is Church Health Facilitator for the Association of Baptist Churches in NSW & ACT. He commenced this role at the beginning of September following eighteen years as Senior Pastor of Mortdale-Oatley Baptist Church. Originally from the UK, Tim has also pastored churches in Kings Cross, London and St Andrews, Scotland. He is married to Tania and they have three sons.
Food bank
The Food Bank continues to operate during this COVID season. Thank you to all who have contributed to the Food Bank and to those who have contributed financially to help people affected by CoVID-19. There is an ongoing need for food both for folk within our fellowship and also the wider community around us.
Items needed include:
Food:
Long life milk, pasta & pasta sauce, rice & coucous; Harvest meals (tinned), meals in a box (e.g. Sun rise), spreads peanut butter, jam, tinned food (corned beef, SPAM, tuna, sardines, corn, fruit, soup), snacks (sweet and savoury biscuits, chips, wafers, chocolate); coffee, tea, Milo, sugar, salt, cooking oil.
Health items:
Shampoo & conditioner, toilet paper, disposable razor, sanitary pads, bars of soap, toothbrush & toothpaste, hand sanitiser, moisturiser. Cleaning items: Laundry power, dishwashing liquid, chux/sponges/scourers etc

Donations can be left at Dilan and Faustine's place or brought to the church.
Offering
As we resume face to face meetings, we encourage regular members of the congregation, both face to face and online, to support the work of the church through electronic funds transfer (eft) of your tithes and offerings to the church bank account or via iGive. If you don't have access to an eft arrangement and would like to contribute to the church, please speak to Pastor Dilan or the treasurer.

If you are new to our church there is no expectation of you giving, but should you choose to do so it would be gratefully received.

You can now give anonymously through iGive.
Details are at the bottom of this page.
Leaked view of glory
In a comical turn of events of NRL's grand final week, the winner of Dally M player of the year award was leaked accidentally hours before the award ceremony began. The big surprise, the big reveal was ruined after the final vote count was published online owing to a production error (Dailymail.co.uk). For some it was an excuse not to watch the award ceremony because there was nothing to look forward to but for others it was a time to celebrate and live with anticipation, preparation and joy (especially for Jack Wighton), knowing the certainty of winning the award.

In the book of Revelation 21 John shares with us the amazing vision he received of the new heaven and new earth. It was not an accident. God purposely lifts up the curtain of the heavens so we can have a glimpse of what's to come, so we know our Christian living is not in vain. As people who have been given a vision of heaven, we too must live with anticipation, preparation and exceeding joy. We must look beyond our light and momentary struggles because the glory to be revealed far outweighs them all (2 Corinthians 4:17).

Pastor Dilan Jayasinghe
Welcome and call to worship
Our first song is "Praise the Lord who reigns above". Please click the play button to watch the clip and join your voice in singing when the song begins.
Announcements and
Pastoral Prayer
Please now join us in our second song "Only a Holy God". Please click the play button to watch the clip and join your voice in singing when the song begins.
Bible reading – Acts 2: 42-47
Sermon – Five facets of a healthy church – Tim Burns
(YouTube has a habit of sometimes starting a few minutes into the video. If this happens please rewind the video when you start)
The final song for today is "Build your kingdom here". Please click the play button to watch the clip and join your voice in singing when the song begins.
iGive Details
You can also give from this link by moving your mouse over the purple Tithes and Offerings "campaign" .