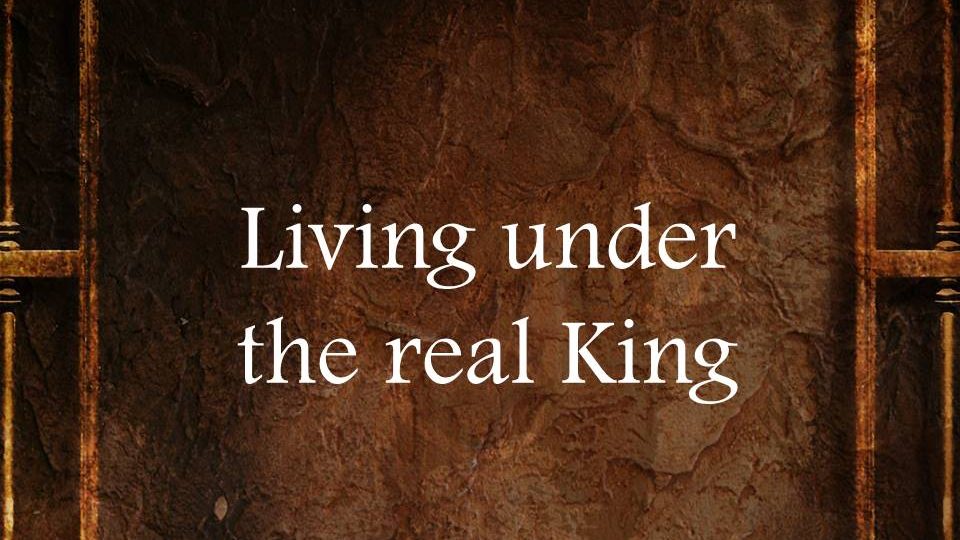 Welcome
It's great to have you join with us for our online worship service. We trust that the Lord will minister to you as you worship Him today.
To take part, scroll down this page and engage with the various elements.
Click here for more details (opens in a new tab)
Today our Senior Pastor Dilan Jayasinghe brought us the final message in our current series "Living under the real King". Today's message was "A shocking end" from 1 Samuel 31.
Pastor's Probe
Are you anxious?
On the 5th of October 2021 nearly 7 billion people worldwide (me included) were plunged into a social media blackout. Facebook, messenger, WhatsApp, Instagram and other related social media apps stopped working for more than 6 hours. It was a devastating blow for those who were already suffering from FOMO (fear of missing out).

Although we have come up with all sort of creative ways to keep us informed, not knowing everything is part of being finite – that's how our infinite God created us to be. He didn't do that so we would be anxious, worried and crippled with fear. Rather he created us that way for the exact opposite reasons.

Jesus encouraged his disciples, to seek God instead of worrying about what to wear, eat, drink and of the future because their heavenly Father knows what they need. (Matthew 6 31-34). The apostle Paul urged Christians "not to be anxious about anything, but in everything by prayer and supplication with thanksgiving let your requests be made known to God" (Philippians 4:6). You do the praying let Him do the worrying!

Not knowing everything is good for us because it draws us near to the God who knows everything.


Pastor Dilan Jayasinghe
---
Worship
Our first song is "Promise of the Ages". Please click the play button to watch the clip and join your voice in singing when the song begins.
Our second song today is "See Him in Jerusalem".
Bible Reading & Sermon
1 Samuel 31 – A shocking end – Dilan Jayasinghe
Worship
The final song for today is "Yet not I but through Christ in me".
---
Announcements
Food bank
The Food Bank continues to operate during this COVID season. See more about the food bank, including how to donate.
Offering
While we cannot accept cash offerings at the moment, we still encourage regular attendees to consider how they can financially support the work of the church. See more on how to give to BCCB.