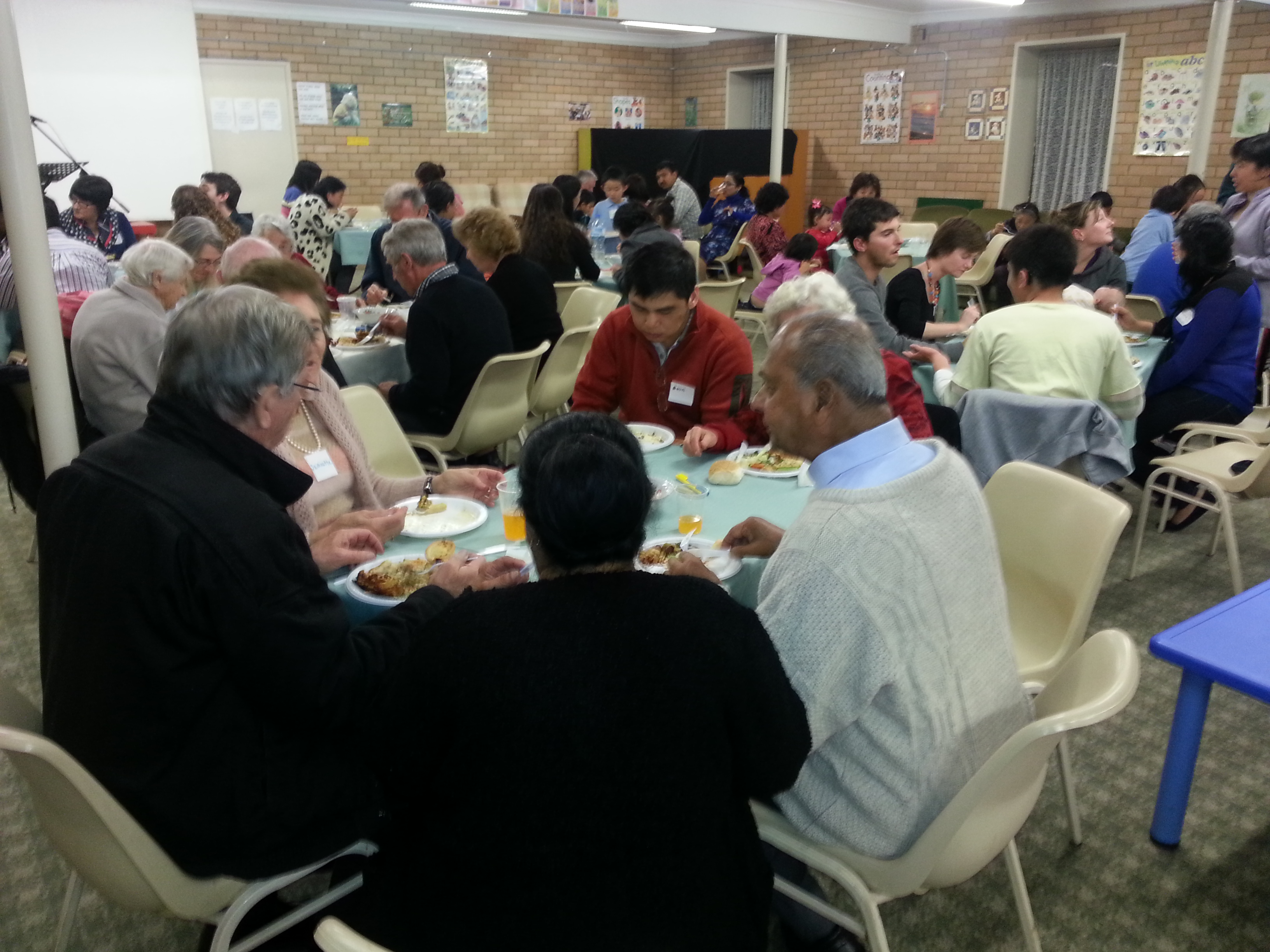 It is a privilege for us to live in a diverse community with so many nationalities around us, however, with our busyness of life, we don't get many opportunities to connect with people in our suburb.
Community dinner is a wonderful opportunity to get to know people from our community over a meal.  You will also have the opportunity enjoy a variety of food representing various countries- All home cooked by volunteers from the church.  The night is capped off with a short talk from the Bible.
Kids are welcome, they get to have their own fun time with activities, games and craft and listen to a bible story.
It is a community connecting ministry of the Baptist Community Church Burwood.
Our community dinner dates for 2019
30th November 6.30pm
RSVP by 28th November
For more information & RSVP contact Pastor Dilan.
pastor@bccb.com.au or 0430 296 833